Amber Beverage Group Strengthens Tequila Offering
Amber Beverage Group, is continuing to develop its presence in the tequila category with the launch of Rooster Rojo® – an 100% agave premium tequila, which has been bottled and shipped to core tequila markets.
Following the acquisition of Fabrica De Tequilas Finos in 2016, Rooster Rojo® is an innovative new brand for Amber Beverage Group and is set to stand out from its competitors. Produced and distilled in the heart of Tequila, each bottle of Rooster Rojo® is created using 100% pure agave and filtered through Mexican silver, making a softer and smoother finish. The combination of a premium spirit along with traditional distillation methods will ensure that it is the number one choice for tequila lovers all over the world. Distribution of the brand will commence in October within leading tequila markets.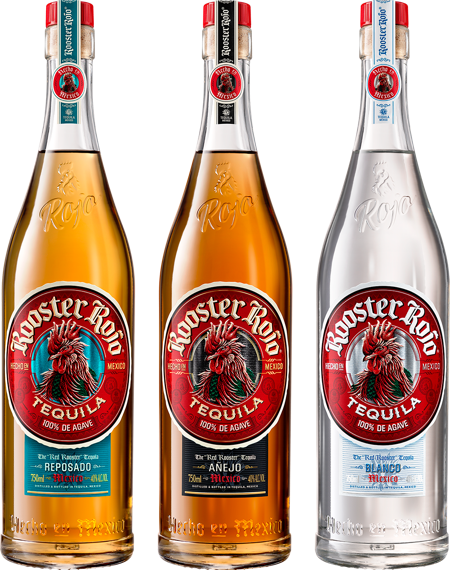 Rooster Rojo's Global Brand Manager, Mantas Zlatkus, explains "Our aim with Rooster Rojo® was to create a premium tequila that stands out against key competitors. With the use of the Mexican 'Rooster' symbol, this is an ambitious new entrant within the category that not only represents the national identity of Mexico, but one that is full of fighting spirit!
We are looking forward to working with our partners throughout the world to create an internationally recognised tequila."