Designed to pay reverence and honor to Mexico and its people
Its bottle and spirit are reflective of the Day of the Dead, the 3,000 year old Meso-American ritual honoring deceased loved ones. The KAH® taste profile has received many compliments from tequila connoisseurs, which is confirmed by numerous international awards.
Every bottle is an individual, hand-crafted work of art, no two bottles are the same.
KAH's unique packaging, in turn, is inspired by traditional Calaveras (sugar skulls) used in "Dia de los Muertos" rituals to symbolize death and rebirth.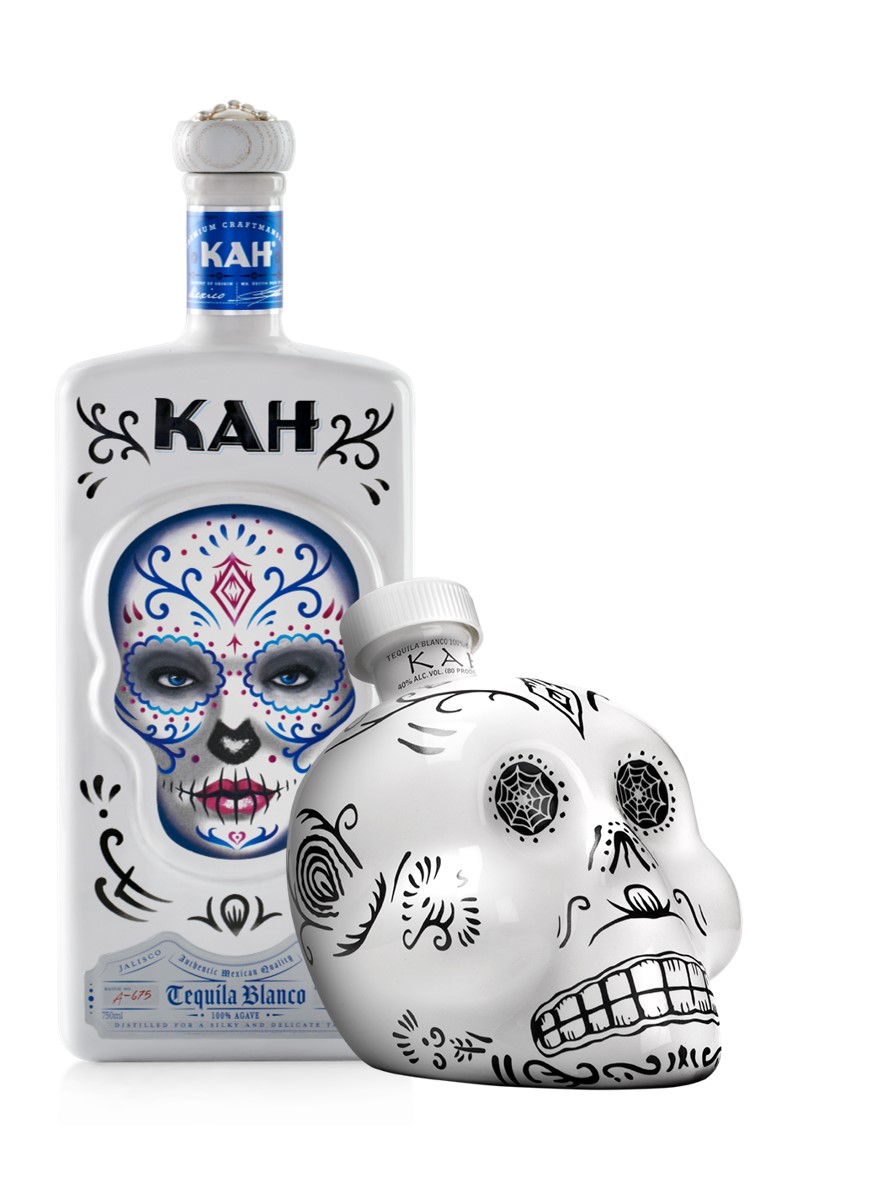 Blanco
Tasting notes
Taste: Initially sweet but is quickly followed with a peppery spice
Finish: Silky and delicate, leaving a sachet of spices on the palate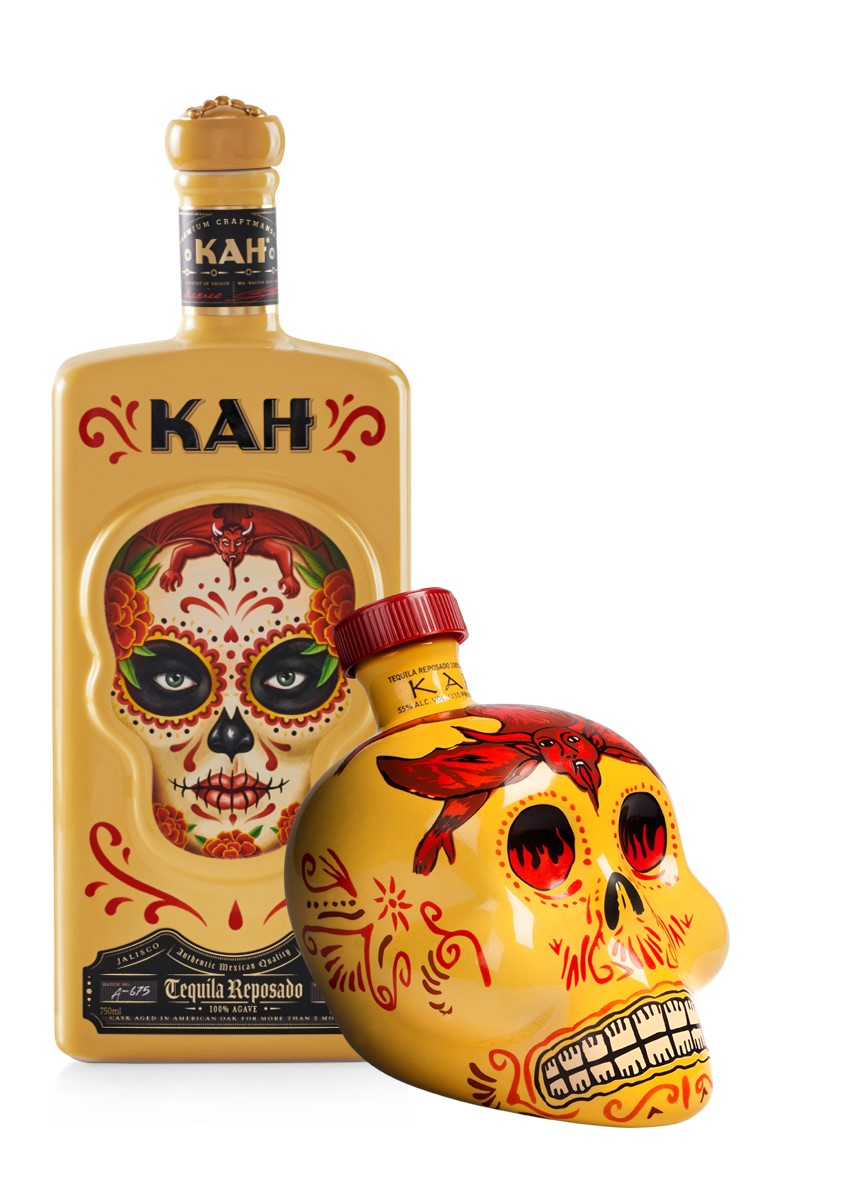 Reposado
Matured for 10 months in American Oak casks, it acquires subtle hints of vanilla and caramel that complement the intense agave flavor
Tasting notes
Taste: Powerful and viscous. Ultra smooth tequila with a full body and intense Agave flavor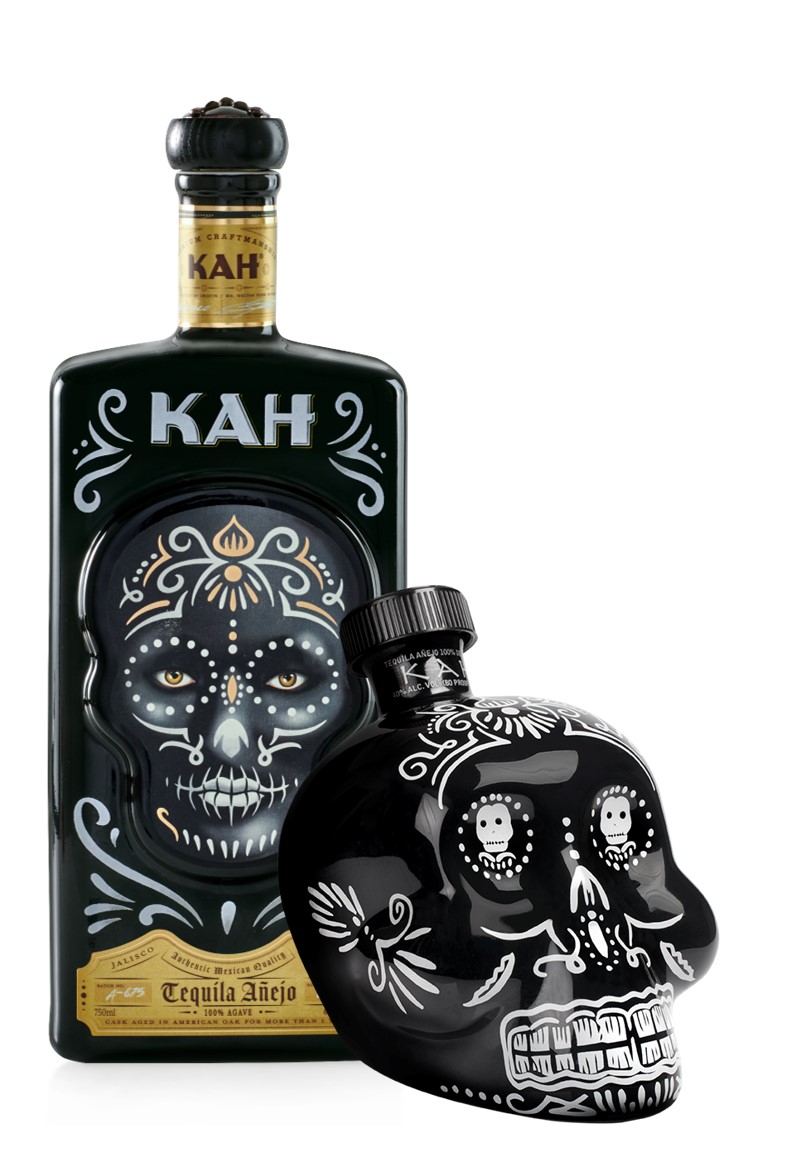 Anejo
Matured for 2 years in American Oak casks
Tasting notes
Taste: Distinctive by powerful agave flavors, which are accompanied by chocolate, tobacco and coffee flavors